With a 3CX phone system already in place, your business is already in a strong position to cope with the sudden demand for home working.  It is a fairly easy process to be able to take calls from home and work as if you were sat at your extension in the office.
We are seeing a huge demand for homeworking set-ups at the moment. Here are some frequently asked questions about homeworking with your 3CX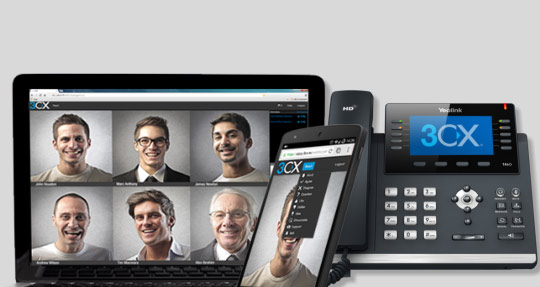 Take a look at the 3CX Quick Start Guide for more information on how to use the apps, including how to make/receive/transfer calls, access voicemail, set up web and audio conferencing and using chat.  And of course, if you need any help, just give us a shout!
*Remote charges will be applicable for set up assistance
**Whilst we endeavour to provide handsets swiftly, please be aware that there is a national shortage of power supplies and USB headsets.  There may be a potential delay in stock supply as the Coronavirus situation progresses.  We advise that you contact us with your requests as early as possible.
Take a look at the 3CX Quick Set Up Guide