3CX Phone Systems
3CX is an open-platform, software VoIP phone system that works with popular IP Phones and SIP trunks whether on-premise or in the cloud. At Grapevine Connect we are fully authorised resellers for the 3CX phone system.
Your authorised reseller for 3CX phone systems
• Grapevine Connect are 3CX experts, with fully qualified advanced certified 3CX engineers.
• We are a leading 3CX platinum partner, recognised by 3CX for our expertise.
• We have successfully deployed and managed 3CX telephony solutions for hundreds of customers.
• We are approved 3CX hosted providers with deep understanding of SIP configuration and security.
What is a 3CX phone system?
Offering a complete Unified Communications solution with advanced features, 3CX is more than just your average business telephone system. Simple, affordable and flexible, 3CX eliminates the cost and management headaches of outdated, traditional phone systems or the limitations of shared cloud PBXs.
No matter how big or small your company is, the right Unified Communications solution can take your business communications to the next level, helping to improve collaboration, boost productivity, increase mobility and enhance the customer experience. 3CX's UC functionality is inbuilt and included as standard on-premise or in the cloud, all on one user-friendly platform – no need to purchase add-ons or extras.
With 3CX's modern, intuitive VoIP softphone and smartphone apps, users have instant access to communication tools such as status, instant messaging, web conferencing, the ability to chat & talk with website visitors, fax & voicemail to email and more.
Try a 3CX phone system FREE for a year
The 3CX trial is completely free, and with no obligation.
Once your free trial comes to an end, if you love the 3CX Phone System (and we think you will!) we will be more than happy to help with the roll-out across your business.
At Grapevine Connect we are here to help with guidance and technical support on all the periphery connectivity and hosting elements around a successful 3CX install including:
· Help finding the right connectivity to support VoIP for your business
· Help with setting up SIP Trunks, Direct Dials and Porting
· Connect legacy trunks such as ISDN and Analogue Lines until you are ready to port to SIP
· Setting up a multi office/site environment and Choosing the right handsets and devices
· Full user training and Technical Support for your business going forward
Create a trial instance of 3CX on our secure cloud hosted platform by signing up at 3cx.com and we will:
• Setup trial users and help you with SIP trunk configuration
• Provide advice and technical support to help you throughout the trial
Advantages of using a 3CX phone system
Being a software only VoIP PBX that runs on Windows or Linux server, 3CX has a number of advantages over other business VoIP phone systems.
Unencumbered as by any hardware appliance limitations, 3CX comes with all of the business phone system features that you will need including but not limited to:
Support for an unlimited number of extensions of mixed vendor and model VoIP handsets
Call logging
Call reporting
Call transfer (blind and attended)
Call forwarding (on busy, no answer)
Call routing
Conference calling
Auto Attendant / Digital Receptionist
Call recording
Voicemail (and voicemail to email)
Music on hold
Intercom
Paging
Full call centre features including, queues, listen in, barge in, wallboards and advanced queue management
3CX Flexible Per User Pricing
3CX phone system case studies
6 reasons your business should be using a 3CX phone system
Like every other phone system provider you will meet, we have a preferred VoIP PBX (in our case 3CX) that we recommend to our clients. However unlike most of our competitors, we intentionally took the decision to pick a phone system that is actively disrupting our industry – this is why…
Download your FREE trial of 3CX Phone System now
Or call us on 01392 345678 to arrange your FREE trial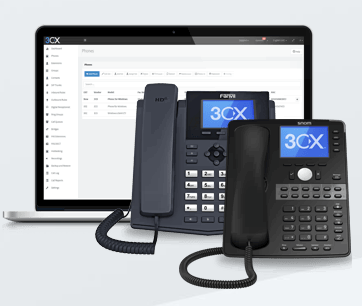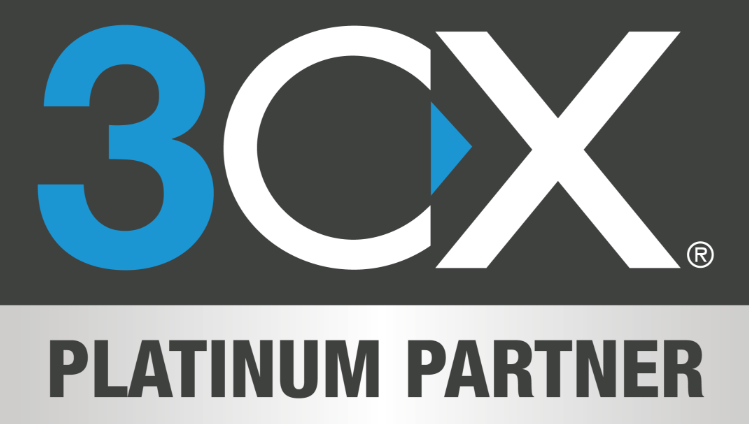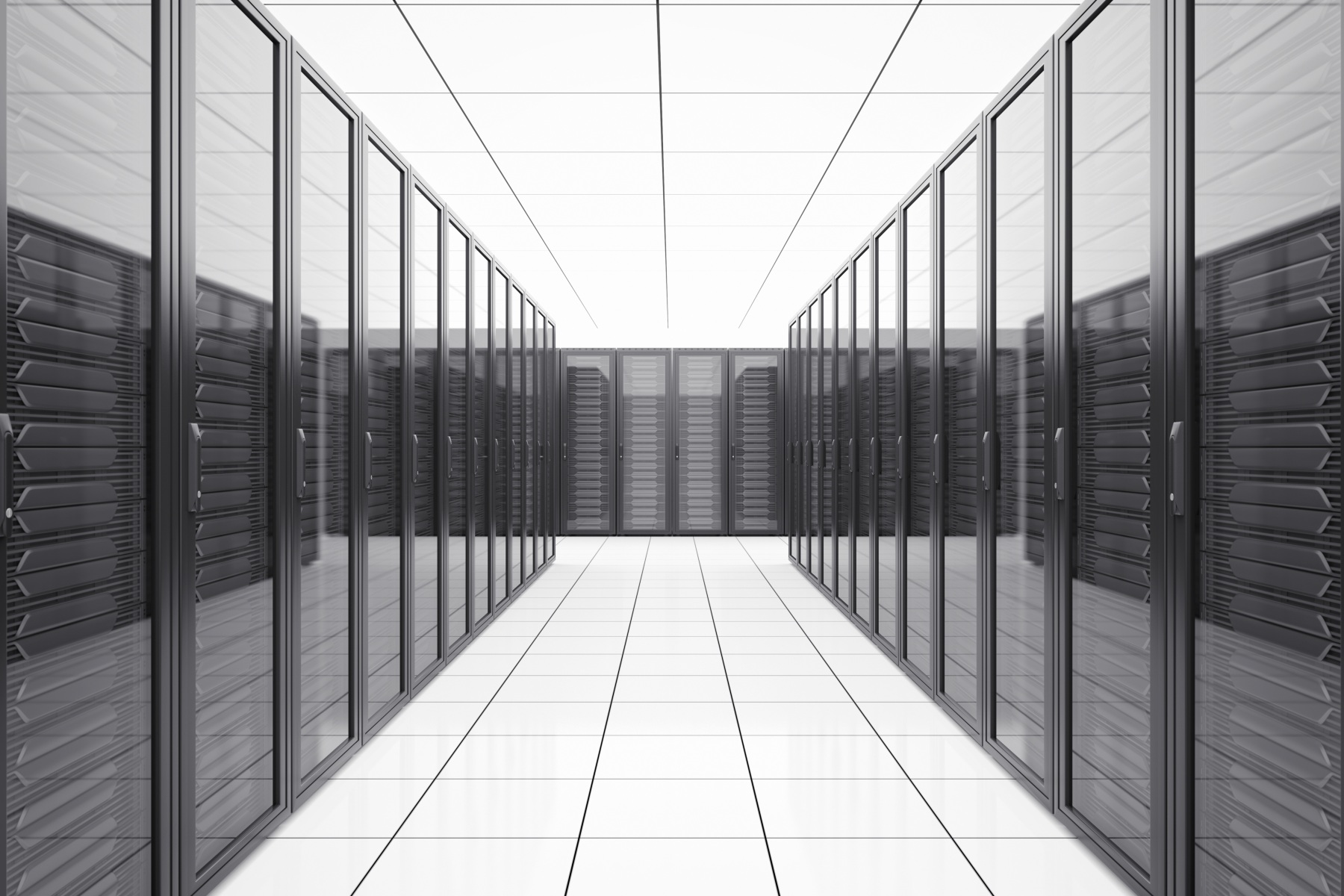 3CX Phone Systems Frequently Asked Questions
How does a 3CX phone system work?
3CX is a software based VoIP telephone system. That means that it runs on a server (hosted by us or in the public cloud), a desktop PC or even a Raspberry Pi. Gone are the days of the physical telephone system being hung on the wall in your comms room or under a desk. VoIP stands for Voice Over Internet Protocol. This means that your calls will use the internet to route through instead of traditional fixed lines such as PSTN or ISDN.
What phones/handsets work with 3CX?
The great thing about 3CX Phone System is that works with many different brands of IP based phones, including Fanvil, Snom, Yealink, Grandstream & Gigaset. This means that you could utilise your existing hardware to simply connect to your new 3CX phone system hence reducing on costs.
How much does 3CX cost?
3CX is very different to many other VoIP telephone systems in that it is licensed based on the number of simultaneous calls the system will allow you to make.
A simultaneous call could be an internal conversation between two extensions on the system, or it could be a customer/client calling and speaking to your team. Therefore, you could have 1,000 extensions connected to the system, but only require a much smaller simultaneous call license. Licenses come in 3 different levels; Standard, Professional & Enterprise. Within each level, you can then choose your number of simultaneous calls required ranging from 4 all the way up to 1024. Click here to find pricing via our bespoke webstore.
What is 3CX?
Founded in 2005, when VOIP was an emerging technology, 3CX has gone on to establish itself as a global leader in business communications. Taking advantage of the SIP open-standard and WebRTC technology, 3CX has evolved from its roots as a PBX phone system to a complete communications platform, offering customers a simple, flexible, and affordable solution to call, video and live chat. With 3CX, businesses can increase productivity and enhance customer experiences, whilst dramatically cutting costs and management headaches.
What are the benefits of 3CX?
Can your employees work productively from anywhere using voice apps on their smartphones? Conduct remote business meetings via web conferencing without requiring apps? Service customer requests via website live chat? With 3CX Phone System they can do this and much more. The freedom of choice doesn't end there, with 3CX you can choose to deploy on-premise on Windows or Linux, in your private cloud account or opt for Grapevine Connect to host your PBX for you. Whatever your preference, you are guaranteed a hassle-free PBX that requires minimum management.
What is a VoIP call?
VoIP stands for Voice Over Internet Protocol. This means that your calls will use the internet to route through, instead of traditional fixed lines such as PSTN or ISDN.
What is the difference between PBX and IP PBX?
An IP PBX is Internet Protocol based, and therefore is software that runs on a generic server or computer. A traditional PBX is a proprietary device that manufacturers produce.  (It was generally that black box on the wall that nobody knew how it worked or what it did.) Generally with a traditional PBX, you would have to purchase the same brand telephone hardware to connect to the telephone system. An IP PBX is so much more flexible! It allows deployment in the cloud which helps reduce capital set up costs, disaster recovery and facilitates simple remote working. 
How do you set up 3CX?
There are many different ways you can set up a 3CX, but in the first instance you have to ask yourself the question; do I want to install this in our office environment on a server etc…or, do I want to deploy this in the cloud? Your answer to that question will then lead you onwards. If you install on site, there are factors to consider including firewall management and what hardware specification you require to run your system. If you install in the cloud you have similar questions, but why don't you contact us and we will help you through the decision making process.
How is 3CX difference from other systems?
3CX disrupted the PBX market when it introduced its innovative licensing model. For example, other hosted systems will charge a per handset(or user)/per month fee. Imagine you have a school with 50 telephone handsets. Most of those handsets are in classrooms where the handset could be used once a week at most. You then have a small proportion of handsets in the administration offices which will make the bulk of the call traffic. Now, in the per handset/per month model, you would be paying for handsets that are very rarely used. Now think about the 3CX model, you could have 50 handsets connected to the system, but only need an 8 simultaneous call license costing £276 annually to cover everything you need!
How is 3CX hosted?
There are many different options if you want to have your 3CX hosted, ranging from Google, Azure, Amazon Cloud or directly with Grapevine Connect in our bespoke, tailor made environment that has 3CX at its core.
Who is 3CX for?
Everyone! 3CX has been selected by world leading companies to meet their Unified Communications and telephony requirements. These range from the likes of American Express, McDonalds, NHS, Holiday Inn & Air France. But 3CX is not just for giant corporations, it also fits perfectly for smaller companies with just a few employees.
How can 3CX help my business?
Too many ways to number but here is a brief list: enabling seamless remote working anywhere in the world, free iOS & Android apps, free video conferencing, live chat plugins for your website, Microsoft 365 integration, Facebook messaging, sending business text messages and most importantly, cutting your telco costs by up to 80%.
Try a 3CX phone system for FREE with Grapevine Connect today