Cloud Backup Service – Veeam Cloud Connect
Cloud Hosting
Secure Vital Business Data
Optimise Data Recovery
Protect your data off-site and plan for disaster recovery with Grapevine Connect & Veeam Cloud Backup. 
In the age of technology, data backup is no longer a luxury but a necessity for business who rely on modern means to operate their business and store essential data and applications. Data loss could mean lights out for your operation in an instant if there is no recovering what has been lost. Research shows that 20% of companies who experienced data loss from outages lost between £40,000 and £4 million.
Also:
Over 90% of companies that experience severe data loss do not recover
Over 50% of these companies close within two years of the data loss
Over 40% of these companies do not reopen again
Over 70% of small firms go out of business within a year of large data loss
Grapevine has connected with Veeam, utilising the Cloud
Connect Service; a fully integrated, fast and secure data backup solution. 
With this Cloud Backup solution you can leverage our Backup as a Service (BaaS) solution by letting us manage it for you.
Get in touch with us today - 01392 345678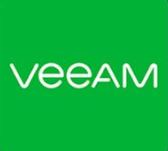 WHAT IS CLOUD CONNECT?
Cloud Connect is the replication software where offsite data backups can be stored.
Hosted in our data centre, Cloud Connect provides the infrastructure to safely backup all copies of your data. 
WHAT IS VEEAM?
Veeam is simply a software backup solution with a difference.
Able to securely store and restore multiple technologies in one
backup scheme.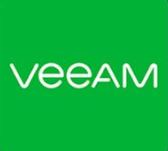 WHAT ARE THE FEATURES OF VEEAM?
This versatile backup solution can be shaped to your specific
requirements with a number of backup features available to
choose from.
BENEFITS OF VEEAM?
The most cost effective backup solution, securing multiple
instances of your data without the need of managing a second site
VEEAM BACKUP RULE
3. We secure at least three copies of your data
2. Data is stored on two unique media types
1. One instance of the data is backed up off site
You may also be interested in these other Business Infrastructure Products:
Our Work with Businesses: